Picco Coatings Products
Picco Coatings manufactures products to suit the needs of our customers. We stock many different types of coatings that should cover your application effectively. Some of the types of coatings we provide are listed below. If you have a specific need for a coating not listed here, please call. Our specialized technical staff can also develop something tailored for your needs.
Our coatings are available in one-gallon cans, 5-gallon pails and 55-gallon drums or 250-gallon tote tanks.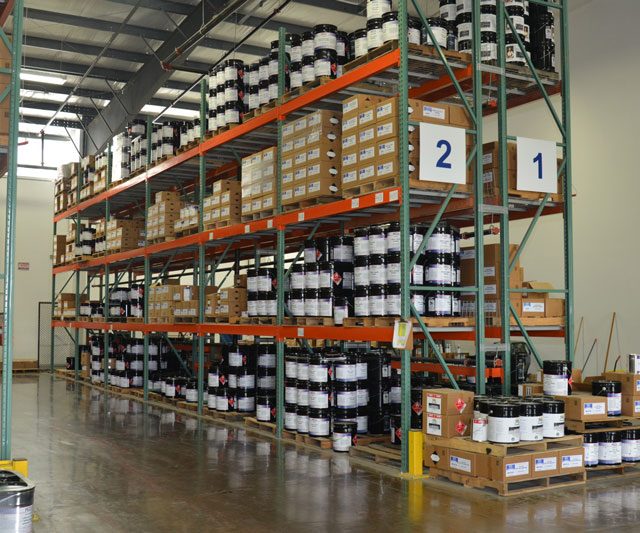 For Industrial Use Only
Epoxy
Epoxies are a family of chemically cured coatings that are able to meet a variety of requirements, excelling in the areas of corrosion resistance, chemical resistance, and abrasion resistance. Epoxies can also be formulated to low or no VOC (depending on requirements).
Picco Coatings supplies epoxies for many high performance applications including steel primers, exterior DTM coatings, concrete floor coatings, railcar linings, and other customized needs.
Click to view the Epoxy Floor Coatings Preparation Instructions.
Alkyd Enamel
Alkyd Enamels are a mature technology, but even today are used in a variety of applications requiring a competitive cost and good performance with ease of application. Today, many alkyds are available in the VOC compliant range of 2.8-3.5 lbs/gal. Uses include various primers, high gloss topcoats, equipment coatings, and other specialized requirements.
Picco Coatings provides a full line of alkyds for many oil field, OEM equipment, heavy-duty machinery, farm equipment, and general industrial applications.
Polyurethane
Urethanes provide the highest quality finish available in the industry. Providing superior exterior durability, multi-component urethane finishes are chalk and fade resistant, while still providing good chemical resistance.
Picco Coatings supplies many urethane finishes, both as a topcoat and DTM, for the oil field and industrial applications. Unlike many suppliers, Picco Coatings tries to educate the equipment owner regarding performance expectations of urethanes available today versus other coating choices